Bioclear
Tucson, AZ
When it comes to dental restorations, many people will think of dental crowns, veneers, or other forms of artificial teeth. However, there is a minimally invasive alternative treatment that provides the desired effect of other restorations known as Bioclear®. With a dental restoration, you can restore damaged or infected teeth to enhance your smile. Bioclear is a non-invasive and efficient process that involves placing dental restorations made of composite materials.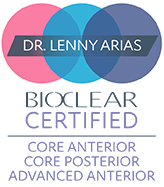 Bioclear treatment is available at Sabino Dental in Tucson and the surrounding area. With Bioclear, we can help you to restore your smile with a natural-looking tooth-colored replacement. No matter how much people may try to avoid it, accidents happen to the teeth. We can provide a discreet and effective solution with Bioclear.
Call us at 520-308-6711 to schedule an appointment and learn more about if Bioclear is the right treatment for your needs.
Understanding Bioclear
Whether a patient damages their teeth from biting down on a hard substance, has gaps in their smile, or has an infection, we can help to restore the smile. As a cosmetic dentist, our team will help to determine the most effective way to restore your smile. The Bioclear method involves using composite resin and mold to create the restoration. Composite resins typically contain a combination of silicon dioxide and tooth-colored plastic material.
This combination provides a natural tooth-colored appearance when placed on a tooth. The Bioclear method continues to advance the process in the application of this restoration to the teeth. The process is efficient and can go more quickly than other restoration procedures. We will also go over proper care of the restoration and the surrounding teeth with the patient. Following the procedure, patients are able to smile and use their teeth with confidence.
Benefits of Bioclear
The Bioclear method is a unique approach to cosmetic dental restorations without the need for metal in the crown. Announcing a partnership between 3M and Bioclear, 3M.com states that Bioclear allows patients to "Imagine achieving a beautiful, youthful smile without requiring veneers." Other benefits of Bioclear include:
Providing a more efficient and customized approach to dental restorations
Not containing metal or porcelain
Creating the appearance of a natural tooth
Matching the shade of the surrounding teeth
Being a non-invasive procedure
Helping to correct other aesthetic issues with gaps between teeth or alignment
Along with that, Bioclear restorations do not stain in the same way traditional composite or porcelain replacements stain.
Conditions Bioclear can Help Treat
Even though patients may not think that a chipped tooth or gap in a smile can cause any oral health issues, these conditions can cause problems over time. A chipped or cracked tooth can risk exposing the inner layers of the tooth to plaque, infection, and other substances that will cause pain. Even brushing one's teeth can cause pain when there is any damage to the enamel.
Bioclear can also help with aesthetic issues, such as the spacing between teeth and overall alignment. We can use this restoration to fill what is known as a black triangle gap. This gap occurs over time and gives the appearance of a triangle-shaped gap between teeth. We can help to fill this gap in a non-invasive and effective manner. Conditions we can help treat and restore the appearance of the teeth with Bioclear include:
Black triangle gaps between teeth
Crooked teeth
Spacing issues
Decayed or eroding teeth
Chipped, damaged, or broken teeth
Uneven edges in the teeth
Stained or discolored teeth
If a patient is struggling with any of these conditions, they can schedule an appointment with us to learn if this treatment is the right option for their needs.
The Bioclear Process
The first step in the Bioclear process will involve reviewing the patient's medical history, oral health, current condition, allergies, insurance, and other pertinent information. After, we can go over the patient's hopes for this restoration and if they are a candidate or not. We will then go over various options to determine the type of Bioclear restoration the patient needs.
Before beginning the procedure, we will apply a topical numbing solution to the specific area around the tooth. We will then use a technique known as the Bioclear Matrix, which allows us to inject the composite in a mold placed around the tooth. This treatment may not even require drilling in most cases. With this technique, we will not need to grind part of the tooth away as with traditional restoration techniques.
Once placed, we will ensure the composite sets and solidifies in the proper position. The patient will then be able to return home to their normal daily routine. We will go over any aftercare techniques, as well. There is no reason to continue living unsatisfied with your smile. Let Bioclear help restore your smile today.
Call Us Today
To learn more about the Bioclear process and if it is right for you, call us at 520-308-6711 and schedule an appointment today.
Frequently Asked Questions
If I'm taking any current medications, do I need to tell you before this treatment?
Yes. Even if it does not seem likely, notify us of all medications you are taking. This way, we can ensure nothing in the procedure will react negatively to the treatment and restoration. If there are any issues, we will consider various options on how to proceed.
How long can Bioclear restorations last?
The length of time a composite restoration like Bioclear will last can vary per patient, the type of restoration, and the lifestyle habits of the patient. In many cases, Bioclear can last up to 10 years without chipping or breaking. However, eating certain foods may risk damaging the Bioclear restoration. We can go over proper at-home care during an appointment.
Will I need to change my oral hygiene routine after the Bioclear treatment?
In most cases, no. With composite restorations like dental crowns or veneers, you can continue to clean your teeth as if they were natural teeth. While the restorations will not stain, it is crucial to remove any plaque that forms between the restoration and natural teeth. By at least brushing twice a day and flossing once a day, patients can keep their teeth healthy.
If my teeth are stained and yellow, will Bioclear be too white to blend in?
With the Bioclear method, we use a composite resin that can be customized to match the shade of your teeth. This way, you will not have to worry about a noticeable difference in the shades of your teeth. Some patients may prefer to go through a teeth whitening treatment before getting the restoration since the restoration will not change its shade.
If my front teeth are not the same shape, can Bioclear help?
Yes. We can use Bioclear to alter the shape of teeth, so they match in size and still maintain a natural appearance. During a consultation, we can go over the details and determine if you are a candidate for the Bioclear process.
Recent Posts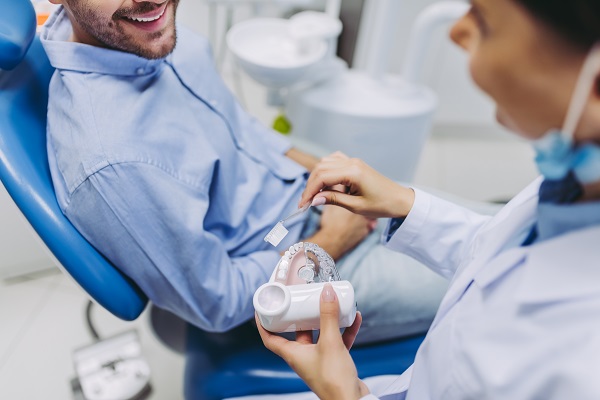 Learning how to prevent cavities from a general dentist is smart. General dentists understand everything there is to know about how to take care of your mouth and are a great source of dental information. Whether you think you already have a cavity or want to make a preventive appointment to avoid getting a cavity…