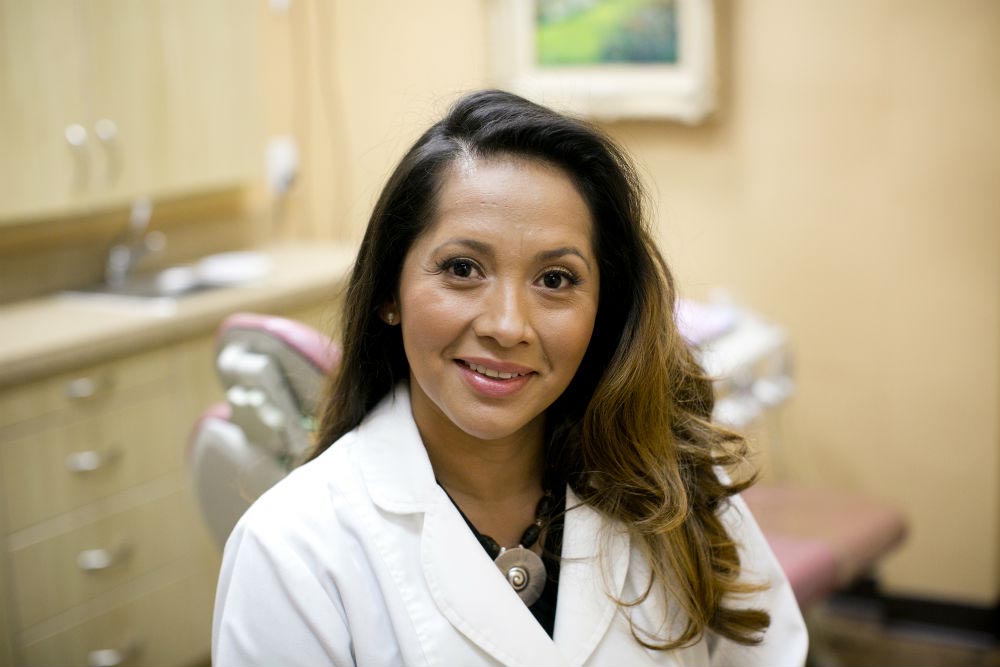 Education
In her senior year of Dental School Dr. Arias was elected to become a member of the National Honor Society Omicron Kappa Upsilon Mu Mu Chapter. She was highly ranked in her graduating class, and she received numerous awards at graduation, and was a recipient of:
The Texas Dental Association Outstanding Senior Award
Academy of Operative Dentistry Award
American Academy of Oral Medicine Award
American Dental Society of Anesthesiology (Horace Well) Award
American Academy of Pediatric Dentistry and American Society of Dentistry for Children Predoctoral Student Award
Southwest Society of Oral & Maxillofacial Surgeons Award
Student Award of the American Academy of Periodontology
Water Pik Technologies: Best of the Best Award in Prosthodontics
After receiving her doctorate, Dr. Arias decided to serve our country and commissioned into the United States Air Force with the rank of Captain. She completed a one year Air Force dental residency program, Advanced Education in General Dentistry, at Bolling Air Force Base in Washington, D.C. In 2004 she was assigned to Davis Monthan Air Force Base, in beautiful Tucson, Arizona. While at Davis Monthan, Dr. Arias was recognized with multiple awards, including Dental Company Grade Officer of the Quarter, and 2005 Health Services Inspection Outstanding Performer. She served as the Dental Team Chief for a Medical Readiness Training Exercise and mission trip to El Salvador in 2006.
Certifications and Advanced Training
Laser Certifications
Diode Laser Certification 2016
World Clinical Laser Institute Associate Fellowship – 2016
Emerging Scientific Technology – Diode Lasers 2012
Advanced Training
American Academy of Facial Aesthetics Botox & Dermal Fillers 2016
Sleep-Related Breathing Disorders & Craniofacial Pain Mini Residency – 2016
3i Synergy Training Program in Restorative Implant Dentistry – 2016
3i Synergy Training Program in Implants & Oral Rehabilitation- 2014-2015
SPEAR Study Club – 2013
Tip Edge Orthodontics – 2012 to present
3i Synergy Training Program in Implants and Restorative Care – 2012
SPEAR Education 2010-2012
Air Force Continuing Education – 2004-2008
Advanced Education in General Dentistry 1 year – 2004
Associations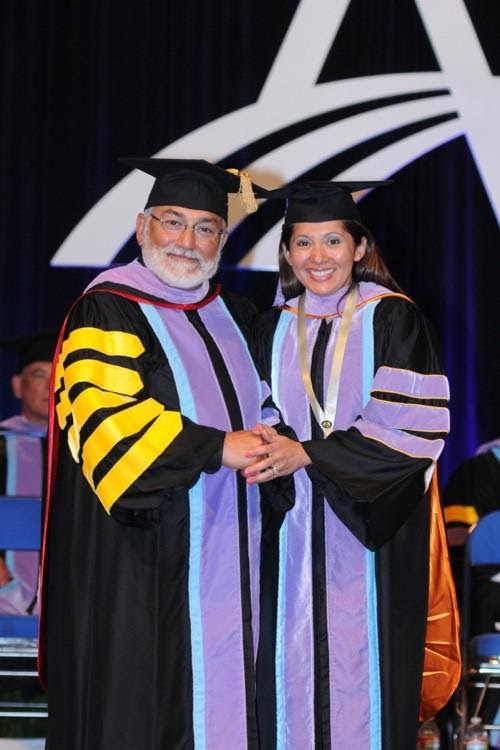 On July 30 2011, the Academy of General Dentistry bestowed the Fellowship Award to Dr. Lenny Arias during a special convocation ceremony held at the AGD 2011 Annual Meeting & Exhibits, July 28-31, in San Diego, Calif. The Fellowship Award is presented to dentists who seek to provide the highest quality of dental care by remaining current in their profession. To receive this honor, dentists must complete 500 hours of continuing dental education, pass a comprehensive exam, and fulfill three years of cintinuous membership in the AGD. In 2011, the AGD bestowed the Fellowship Award to 315 dentists. Dentists who have earned Fellowship from the AGD make up a distinct group - they represent less than 1% of all the general dentists practicing in the United States and Canada.
---
Academy of General Dentistry
The Academy of General Dentistry (AGD) is the only organization exclusively dedicated to serving the needs and interests of the general dentist. Founded in 1952, the AGD has grown to become the world's second largest dental association.
www.agd.org
American Dental Association
The American Dental Association (ADA) is dentistry's premier philanthropic and charitable organization, the ADA Foundation is a catalyst for uniting people and organizations to make a difference through better oral health.
www.ada.org
Arizona Dental Association
The Arizona Dental Association (AZDA) assists the dental professional in the pursuit of personal and professional excellence in the ethical delivery of the highest level of care to the public by providing educational, leadership, communications and charitable opportunities.
www.azda.org/Public/about.asp
Southern Arizona Dental Society
The Southern Arizona Dental Society (SADS) is comprised of dentists in Southern Arizona and is a subsidiary of the AzDA.
Pima Dental Study Club
The Pima Dental Study Club was founded over 30 years ago by dentists practicing in Tucson and Southern Arizona. The club has operated continually and offers continuing education programs to our members who are dentists and specialists in dentistry. Dr. Arias served as president 2014-2016, and currently serves as treasurer.
www.azda.org/Public/about.asp
Spare Time
As an owner of a private dental practice, I commit a lot of time to running and maintaining a business, as well attending advanced continuing education seminars. Most of my spare time outside of dentistry is devoted to being a mother to Sofia, and a wife to my husband Justin. I enjoy indulging in eating a variety of good meals, which is why I must also enjoy staying fit, which I do. I used to be a runner, but now I enjoy group fitness classes or at-home workouts. I hope to travel more as time permits; I like to be immersed in the culture when I visit other countries. I love to hear about the travels that our patients experience, it fills me with joy when they share their stories with me. I would love to retire close to the beach, the sounds of the waves bring about an inexplicable peace to my soul.
Recent Posts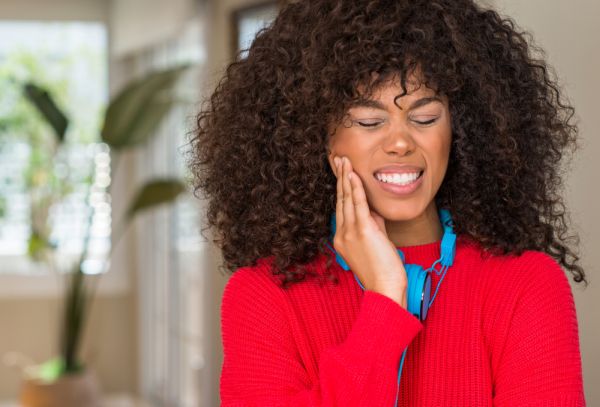 The severity of a cracked tooth often determines how a dentist goes about treating it. Minor cracks to a tooth only affect its outer layers, so there is rarely any pain involved. The damage is typically aesthetic, but treatment is still needed because the outer layer of a tooth being damaged leaves it more vulnerable…